Since our founding in 1912, the Worcester Animal Rescue League (WARL) has been dedicated to the care of the animals who provide so much for their human companions.
Founded initially by a group of women determined to save overworked and abused farm horses, WARL's services have expanded and changed to protect, care, and love our cats and dogs throughout Central Massachusetts. Our staff and volunteers are dedicated champions to this cause and act as caretakers for the animals and educators to their human counterparts. We also work with foster homes, rescue groups, and other shelters nationwide to place animals in the best possible environment.
Without your support, however, nothing we do would be possible. WARL is a non-profit organization and your donations of money, time, supplies, homes, and love are vital to our cause and the lives of the animals in our care. Our sincerest thanks.
---
Wagtime 2017 – Tickets on sale NOW!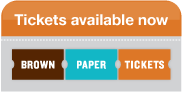 ---
Or, stop in! We have a variety of apparel for humans, toys for pets, books, magnets, Sheri Bready Photography Prints, cards, and more!
---
Click and send to help the pets. Visit our Amazon Wish List, and the items you'd like to donate get shipped right to our shelter door! Doesn't get much easier than that!
---
A Friend's Gift:
A dear friend of the shelter, who would like to remain anonymous, has offered to help cover the adoption fees for the pets who have resided at WARL the longest. Read More: 
---

A special thank you to the following Foundations for their recent support:
George I. Alden Trust

The Fletcher Foundation

Hoche-Scofield Foundation

William J. McKee, Jr. Charitable Foundation

The Stoddard Chartiable Trust
---
We are so grateful to Especially for Pets for the $8,100 donation:
The funds generated by the Especially for Pets' Nail Clipping Drive (which occurred July-Sept) has an enormous impact on the animals in need at WARL. Medical procedures and treatments that were once incredibly difficult to provide in animal shelters are a reality at WARL, and with the support of programs like this, the animals truly receive a second chance!
---
In September 2016, WARL took in 55 cats from a hoarding situation in Worcester. T
hank you to our foster homes for helping the cats transition, and thank you to PetSmart Charities for donating $3,826 to help with their emergency care!
---
WARL receives $4,000 from the "I'm Animal Friendly" License Plate Program of the Massachusetts Animal Coalition to support spay/neuter of shelter pets!
The Massachusetts "I'm Animal Friendly" license plate tells your community that you care about animals! By purchasing this license plate, you will be contributing to a statewide program that directly benefits Massachusetts animals.